Business Development
·
Fully Remote
Director of Enterprise Business Development
Overview: 
JUICE is looking for an experienced, detail-oriented, and proactive Director of Business Development to join our growing team. Leads are generated and qualified through a blend of outbound (80%) and inbound (20%) efforts: Outbound efforts will consist of cold outreach, email campaigns, and more. Inbound efforts will be supported by advertising, referrals, and a vast business network.
About Us:
JUICE is a digital growth & marketing agency founded by two entrepreneurs with successful previous exits. Our strict focus on maximizing ROI has helped our clients see enormous revenue driving success across user acquisition, eCommerce, and lead generation campaigns. JUICE is an Inc. 5000 award-winning industry leader in results-driven growth strategy development, social advertising, search engine marketing, organic search ranking, and lead generation. JUICE focuses on building scalable, efficient campaigns that drive results.

Position:
The Director of Business Development will be responsible for developing and managing Sales Qualified leads (SQL's) and converting them into signed clients. This position reports to the founding team.
What you'll do:
You will proactively initiate new client relationships and work with strategic partners that refer to SQL's.
You will be responsible for sales qualifying, educating, and converting prospects.
You will articulate our unique value propositions and the benefits of working with us.
You will manage the sales process from lead generation to scheduled consultations to closing clients.
You will maintain key performance metrics with a strong emphasis on qualified lead generation, closed/won new accounts, and new revenue acquired.
You will build and develop your sales pipeline to ensure continuous over-achievement, through a combination of cold outreach, inbound leads, email campaigns, and more.
You will position our services through strategic, value-based selling, business case definition, etc.
You will manage concurrent discussions with various stakeholders within target client organizations, navigating parallel processes with different personas and departments.
You will update our CRM with an accurate sales pipeline and prospective client data daily, with a goal of forecasting deals on a weekly, monthly, and quarterly basis.
What you'd need to succeed:
Business development experience at a digital marketing agency or a strong combination of sales and digital marketing knowledge. 
Deep understanding and curiosity of online/digital marketing.
An inherent thirst to become a sales expert and leader.
Passion for closing deals.
Ability to listen and take detailed notes.
Preferred skills:
Proven ability to effectively communicate cross-functionally with other teams.
Proven ability to be proactive and solve problems.
Ability to quickly build rapport with contacts at all levels in an organization.
Strong business acumen.
Ability to learn quickly and operate in a fast-paced environment.
Strong time management and organizational skills.
Great attention to detail.
Patience.
What you'll find here:
A very strong, consistent stream of inbound leads.
Impact. You'll be leading and growing an important business unit.
Competitive salary based on experience level.
Awesome, energetic work environment.
Fun budget for group activities.
Annual offsite.
Lunch & Learns.
Matching 401k plan.
Health benefits.
Unlimited PTO
Fully Remote Work.
Department

Remote status

Fully Remote
Perks on Perks
Unlimited Paid Time Off

We trust you. We know that you'll do your work and do a great job. This also means we trust you to take off time when you need it.

Health Benefits!

We want you happy and healthy, and we're happy to help make that happen.

Retirement Fund

Make your money grow! We offer a matching 401(k) plan.

Company Retreats

The JUICE team participates in its annual offsite held for employees to have fun, meet their fellow co-workers in person, and learn more about the JUICE vision.

Remote Work

We know you will do your work whether at home or in an office, therefore, no need to step into an office again unless you want to!

JUICE Swag

Wear your JUICE gear with pride! All employees receive a swag box once they join the company filled with things you WANT to rock.

Lunch & Learns

Who doesn't love free food and learning? Lunch & Learns are provided at JUICE to those who would like to learn more about various topics in digital marketing.

Monthly Team Nights

JUICE hosts virtual and in-person team nights with various themes during and after work hours to all those who are open to joining and getting closer with their team.
We're pretty chill. We hope you are too.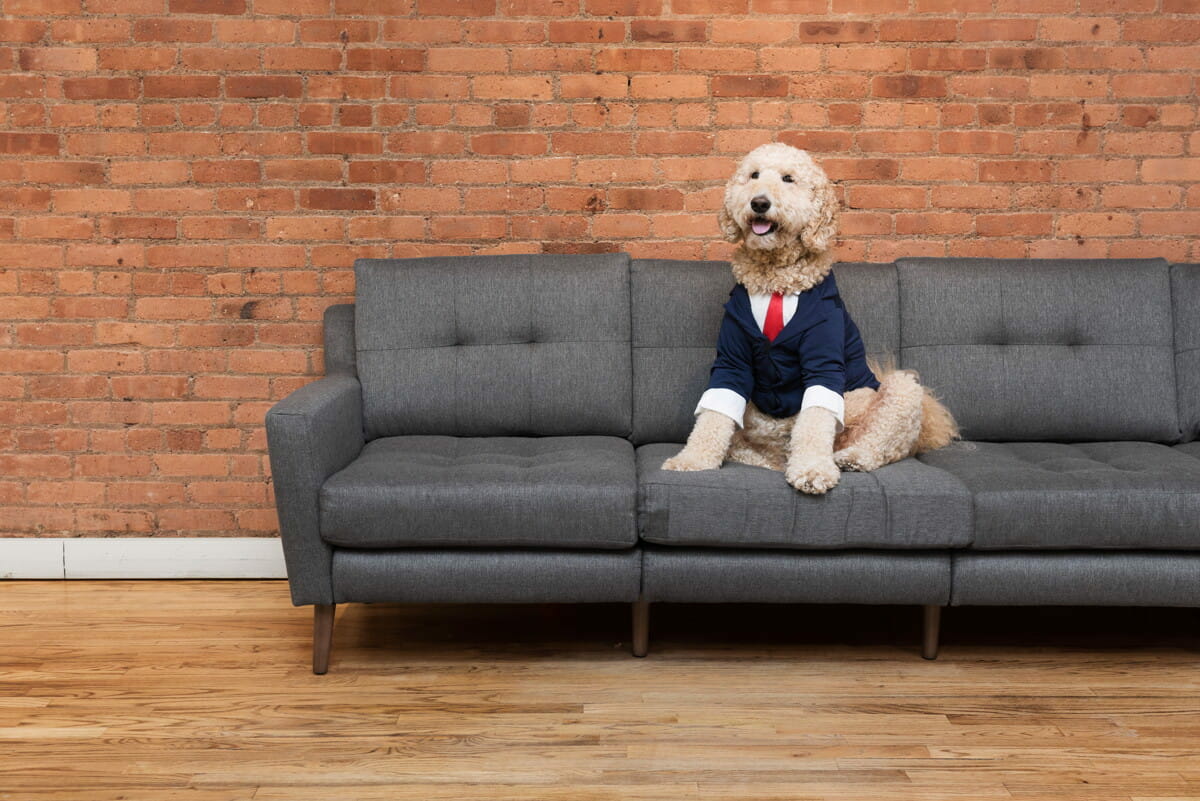 Whether it's our crew of office dogs or our team outings, we're as fun as we are passionate about client success.
About JUICE
JUICE is an integrated digital marketing agency. Our strict focus on maximizing ROI has helped our clients achieve enormous revenue-driving success across user acquisition, e-commerce, and lead generation campaigns.
JUICE is an industry leader in results-driven growth strategy development, social advertising, search engine marketing, organic search ranking, and lead generation. We focus on building scalable, efficient campaigns that drive results.
Vision & Values
Vision:


Be the Top Digital Marketing Agency in the US by promoting wholesome growth in our people, our clients, and our company
Values:
Act with integrity & take ownership
Why? In doing so, we will have a group of trustworthy leaders at all levels of the organization.
If JUICE cannot do it, no other agency can – we are here to solve complex business challenges for clients in the digital landscape. Results might not always be there, but we should always be challenging the status quo of any client in all stages of the digital lifecycle/funnel.
We service our clients with integrity and honesty – Our people conduct business with our clients as if it was their own dollars that they would be spending online. We are truly an extension of a client's team. When making decisions on messaging, budget, and testing, we keep the client's best interest in mind when making all decisions.
Our Team members choose to take ownership of the next steps and action items. Don't assume your team member will be following up with the next steps. Take ownership of any deliverable, large or small.
Make it better than it was yesterday
Why? Growth, both professionally and as an organization can fuel us to be the best at what we do.
Healthy growth comes with continuous change and improvements to our current processes. Everyone at JUICE should feel empowered to provide feedback on any process, documentation, meeting agendas, Tettras that can be modified and improved upon so the next team member who experiences the next JUICE task or project can complete it better the next time.
Have each other's back
Why? Two hands are always better than one in completing any task.
As a fully remote company, communication is at the forefront of how effectively we can operate as a team. We want everyone to proactively communicate to other team members via Slack, ClickUp, or email so there is nothing lost in translation. And secondly, our Team is composed of unique and talented individuals from different professional and cultural backgrounds. Share any knowledge across the organization through a lunch and learn, a Tettra, or even through a brief note in Slack.
Business Development
·
Fully Remote
Director of Enterprise Business Development
Loading application form