Marketing
·
Multiple locations
·
Fully Remote
Paid Search (SEM) Strategist
The Paid Search Strategist at JUICE is responsible for the health of the partnership and relationship for the client accounts in which they will serve as the primary POC. A Search Strategist will manage Senior Buyers and Buyers within their POD and be an individual who can strategize, executive, optimize, and drive performance in accounts.
About us:
JUICE is a digital growth & marketing agency founded by two entrepreneurs with successful previous exits. Our strict focus on maximizing ROI has helped our clients see enormous revenue-driving success across user acquisition, eCommerce, and lead generation campaigns. JUICE is an Inc. 5000 award-winning industry leader in results-driven growth strategy development, social advertising, search engine marketing, organic search ranking, and lead generation. JUICE focuses on building scalable, efficient campaigns that drive results.
What you'll do:
Research, implement and optimize paid search efforts, including PPC search and shopping, GDN, LinkedIn, other networks like Reddit/Quora, and more.

Design funnels with a thorough understanding of LTV and CAC, not just the initial acquisition of new customers/users (leads)

Regularly interface directly with clients on face-to-face virtual calls to clearly explain the strategy, reporting, and next steps.

Prepare weekly reports and call notes that you'll present on Zoom calls with clients

Work closely with senior leadership to provide solutions for clients

Set, meet, and effectively scale client goals

Monitor and enhance customer/user acquisition and activation performance.

Report on core metrics of every campaign with the ability to analyze performance and identify areas for improvement.

Complete paid search audits to deliver to the client

Conduct keyword and competitor research for both existing and prospective clients.

Build marketing strategies to acquire customers utilizing landing pages, various online platforms (Shopify, WooCommerce, WordPress), etc.

Develop client marketing frameworks by creating new ideas, testing, and optimizing their marketing activities.

Apply an understanding of cross-channel concepts

Share wins and learnings with the internal team

Serve as a mentor to buyers and junior buyers on the Team and your dedicated POD

Ability to proactively manage priority items that need your supervisors approval or sign off
What you'll need to succeed:  
5+ years of SEM experience in the consumer space.

Extensive knowledge of the digital advertising space.

Expert knowledge and direct hands-on experience with paid search platforms.

Experience managing data feeds and shopping campaigns.

Proficiency in delegating and following up on tasks to close the loop

Proven ability to build relationships with clients and communicate effectively.

Proven track record of successful SEM strategy and implementation.

Comprehensive understanding of keyword research.

Proficient with SEM reporting and analytical tools.

Certification in Google AdWords (or be able to successfully pass).

Expertise in conceiving, testing, and optimizing ad copy.

Proven ability to effectively communicate cross-functionally with other teams.

Proven ability to be proactive.

A passion for growing businesses.
What you'll find here: 
Competitive salary based on experience level.

Awesome, energetic work environment.

Fun budget for group activities.

Annual offsite.

Lunch & Learns.

Matching 401k plan.

Health benefits.

Unlimited PTO

Fully Remote Work.
Department

Role

Paid Search Strategist

Locations

New York City, Miami, Remote

Remote status

Fully Remote

Employment type

Full-time

Seniority Level

Senior Level
Perks on Perks
Unlimited Paid Time Off

We trust you. We know that you'll do your work and do a great job. This also means we trust you to take off time when you need it.

Health Benefits!

We want you happy and healthy, and we're happy to help make that happen.

Retirement Fund

Make your money grow! We offer a matching 401(k) plan.

Company Retreats

The JUICE team participates in its annual offsite held for employees to have fun, meet their fellow co-workers in person, and learn more about the JUICE vision.

Remote Work

We know you will do your work whether at home or in an office, therefore, no need to step into an office again unless you want to!

JUICE Swag

Wear your JUICE gear with pride! All employees receive a swag box once they join the company filled with things you WANT to rock.

Lunch & Learns

Who doesn't love free food and learning? Lunch & Learns are provided at JUICE to those who would like to learn more about various topics in digital marketing.

Monthly Team Nights

JUICE hosts virtual and in-person team nights with various themes during and after work hours to all those who are open to joining and getting closer with their team.
We're pretty chill. We hope you are too.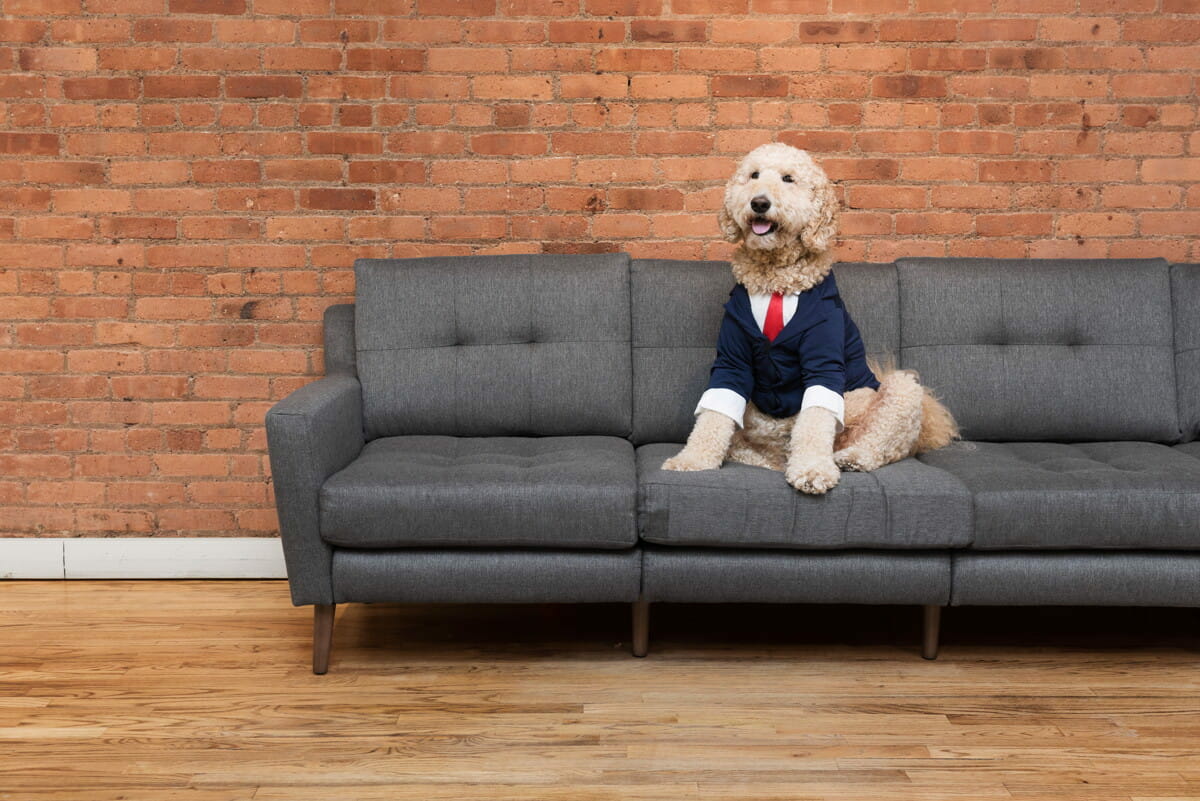 Whether it's our crew of office dogs or our team outings, we're as fun as we are passionate about client success.
About JUICE
JUICE is an integrated digital marketing agency. Our strict focus on maximizing ROI has helped our clients achieve enormous revenue-driving success across user acquisition, e-commerce, and lead generation campaigns.
JUICE is an industry leader in results-driven growth strategy development, social advertising, search engine marketing, organic search ranking, and lead generation. We focus on building scalable, efficient campaigns that drive results.
Vision & Values
Vision:


Be the Top Digital Marketing Agency in the US by promoting wholesome growth in our people, our clients, and our company
Values:
Act with integrity & take ownership
Why? In doing so, we will have a group of trustworthy leaders at all levels of the organization.
If JUICE cannot do it, no other agency can – we are here to solve complex business challenges for clients in the digital landscape. Results might not always be there, but we should always be challenging the status quo of any client in all stages of the digital lifecycle/funnel.
We service our clients with integrity and honesty – Our people conduct business with our clients as if it was their own dollars that they would be spending online. We are truly an extension of a client's team. When making decisions on messaging, budget, and testing, we keep the client's best interest in mind when making all decisions.
Our Team members choose to take ownership of the next steps and action items. Don't assume your team member will be following up with the next steps. Take ownership of any deliverable, large or small.
Make it better than it was yesterday
Why? Growth, both professionally and as an organization can fuel us to be the best at what we do.
Healthy growth comes with continuous change and improvements to our current processes. Everyone at JUICE should feel empowered to provide feedback on any process, documentation, meeting agendas, Tettras that can be modified and improved upon so the next team member who experiences the next JUICE task or project can complete it better the next time.
Have each other's back
Why? Two hands are always better than one in completing any task.
As a fully remote company, communication is at the forefront of how effectively we can operate as a team. We want everyone to proactively communicate to other team members via Slack, ClickUp, or email so there is nothing lost in translation. And secondly, our Team is composed of unique and talented individuals from different professional and cultural backgrounds. Share any knowledge across the organization through a lunch and learn, a Tettra, or even through a brief note in Slack.
Marketing
·
Multiple locations
·
Fully Remote
Paid Search (SEM) Strategist
Loading application form