Business Development
·
Multiple locations
·
Fully Remote
Digital Marketing Business Onboarding Specialist
Position:
JUICE is looking for an experienced, detail-oriented, and proactive Digital Marketing Business Onboarding Specialist to join their growing team. As a Digital Marketing Business Onboarding Specialist at JUICE, you will set up new clients for immediate success by incorporating information gathered during the pitch process into a smooth onboarding process across JUICE services. You will also act as a liaison between the Business Development and Marketing teams and be the first face that the client interacts with following a signed contract. While your primary focus in this role will be onboarding new business, you will also assist the Business Development team in a variety of capacities to close new clients and upsell JUICE services when you are not onboarding new clients.
About Us:
JUICE is a digital growth & marketing agency founded by two entrepreneurs with successful previous exits. Our strict focus on maximizing ROI has helped our clients see enormous revenue-driving success across user acquisition, eCommerce, and lead generation campaigns. JUICE is an Inc. 5000 award-winning industry leader in results-driven growth strategy development, social advertising, search engine marketing, organic search ranking, and lead generation. JUICE focuses on building scalable, efficient campaigns that drive results.
What you'll do:
Exemplify the JUICE values as a team member

Serve as the first face of the delivery team when onboarding new business, ensuring that the new client has an excellent first experience of JUICE by bringing positive energy and technical expertise to onboarding calls

Responsible for setting up the strategist and pods up for success once the client is transitioned from the onboarding process to the delivery team

Outline and segment business and digital goals for the client and how JUICE can best help achieve these goals through JUICE's service offerings

Adhere while looking for ways to improve the current onboarding process

Have a clear understanding of all of JUICE's service offerings

Potentially help upsell new business when necessary

Be the liaison for a seamless transition from the Sales Team to the delivery team

Own NPS score surveys for clients within the pilot

Help setup introduction meetings (1.5 months into Pilot) with client POCs and V.P. of Client Success

Log all client KPIs and take thorough notes within the onboarding document during the onboarding call

Partner with the marketing team POCs (Strategists) to create recommendations on how we can best help the client and make sure they reach their deadlines based on needs.

Assist in the creation of new client case studies

Help celebrate wins internally for client POCs and PODs that assisted in getting clients past Pilot phase

Lead the process of creating a clear feedback loop & process on how we are doing with onboarding, post onboarding (to Pilot phase)
What you'd need to succeed:
Well-versed in logistics and digital tracking.

Fundamental understanding of digital advertising best practices.

Experienced in proper analysis of website structure and surface recommendations to the brand.

NEED to be personable. This is the first taste that the client will have to our marketing team.

Utilize soft skills over phone calls, excellent written skills, and proficiency in organization.

Proven ability to be proactive and solve problems.

Ability to listen, take detailed notes, and upsell services.

Excellent understanding of digital marketing.
Preferred skills:
Proficient understanding of Facebook pixel setup and QA in addition to Google conversion tracking best practices.

Proficient in digital tactics that work for eCommerce clients across paid advertising solutions.

Proven ability to effectively communicate cross-functionally with other teams.

Proven ability to be proactive and solve problems.

Ability to quickly build rapport with contacts at all levels in an organization.

Ability to learn quickly and operate in a fast-paced environment.

Ability to upsell JUICE services based on client needs.

Strong time management and organizational skills.

Be able to meet deadlines and act in the best interest of the client
What you'll find here:
Competitive salary and equity, based on experience level

Matching 401k plan

Bonus structure.

Happy and motivated team.

Health benefits.

Remote work.

10AM-6PM office hours
Department

Locations

New York City, Miami, Remote

Remote status

Fully Remote

Seniority Level

Mid-Senior Level
Perks on Perks
Unlimited Paid Time Off

We trust you. We know that you'll do your work and do a great job. This also means we trust you to take off time when you need it.

Health Benefits!

We want you happy and healthy, and we're happy to help make that happen.

Retirement Fund

Make your money grow! We offer a matching 401(k) plan.

Company Retreats

The JUICE team participates in its annual offsite held for employees to have fun, meet their fellow co-workers in person, and learn more about the JUICE vision.

Remote Work

We know you will do your work whether at home or in an office, therefore, no need to step into an office again unless you want to!

JUICE Swag

Wear your JUICE gear with pride! All employees receive a swag box once they join the company filled with things you WANT to rock.

Lunch & Learns

Who doesn't love free food and learning? Lunch & Learns are provided at JUICE to those who would like to learn more about various topics in digital marketing.

Monthly Team Nights

JUICE hosts virtual and in-person team nights with various themes during and after work hours to all those who are open to joining and getting closer with their team.
We're pretty chill. We hope you are too.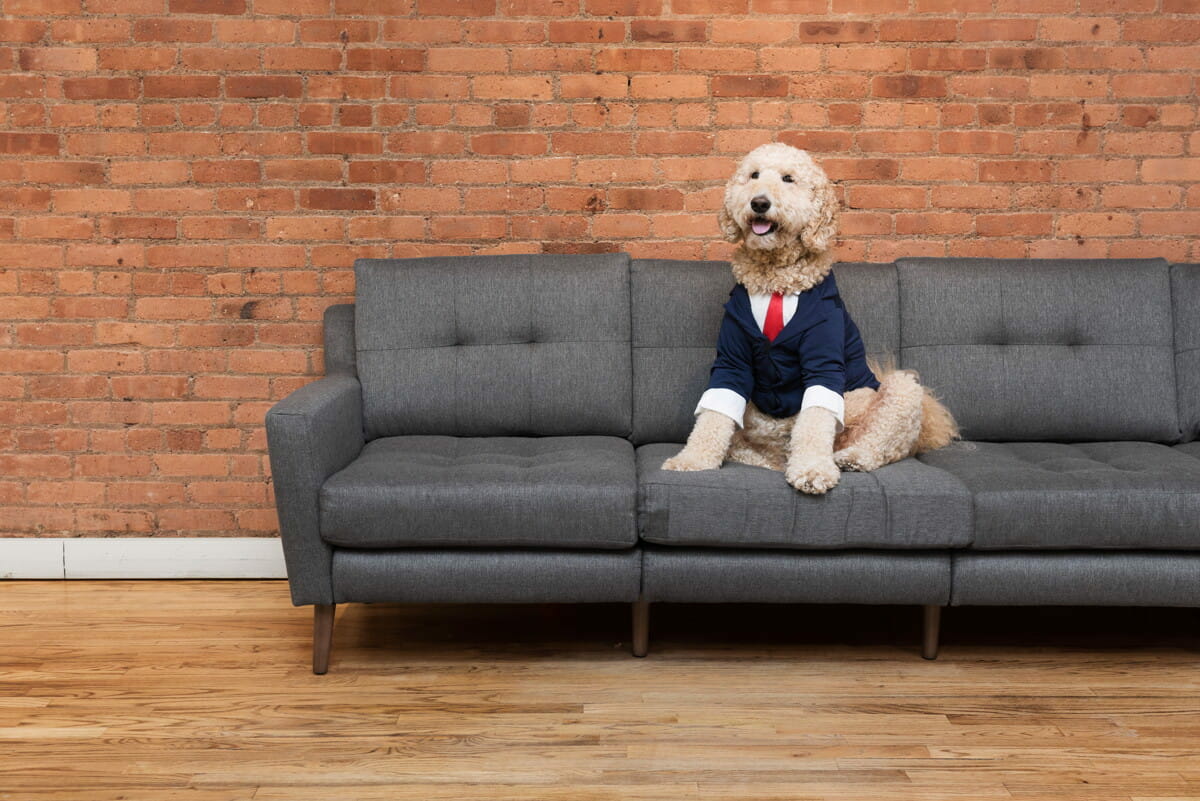 Whether it's our crew of office dogs or our team outings, we're as fun as we are passionate about client success.
About JUICE
JUICE is an integrated digital marketing agency. Our strict focus on maximizing ROI has helped our clients achieve enormous revenue-driving success across user acquisition, e-commerce, and lead generation campaigns.
JUICE is an industry leader in results-driven growth strategy development, social advertising, search engine marketing, organic search ranking, and lead generation. We focus on building scalable, efficient campaigns that drive results.
Vision & Values
Vision:


Be the Top Digital Marketing Agency in the US by promoting wholesome growth in our people, our clients, and our company
Values:
Act with integrity & take ownership
Why? In doing so, we will have a group of trustworthy leaders at all levels of the organization.
If JUICE cannot do it, no other agency can – we are here to solve complex business challenges for clients in the digital landscape. Results might not always be there, but we should always be challenging the status quo of any client in all stages of the digital lifecycle/funnel.
We service our clients with integrity and honesty – Our people conduct business with our clients as if it was their own dollars that they would be spending online. We are truly an extension of a client's team. When making decisions on messaging, budget, and testing, we keep the client's best interest in mind when making all decisions.
Our Team members choose to take ownership of the next steps and action items. Don't assume your team member will be following up with the next steps. Take ownership of any deliverable, large or small.
Make it better than it was yesterday
Why? Growth, both professionally and as an organization can fuel us to be the best at what we do.
Healthy growth comes with continuous change and improvements to our current processes. Everyone at JUICE should feel empowered to provide feedback on any process, documentation, meeting agendas, Tettras that can be modified and improved upon so the next team member who experiences the next JUICE task or project can complete it better the next time.
Have each other's back
Why? Two hands are always better than one in completing any task.
As a fully remote company, communication is at the forefront of how effectively we can operate as a team. We want everyone to proactively communicate to other team members via Slack, ClickUp, or email so there is nothing lost in translation. And secondly, our Team is composed of unique and talented individuals from different professional and cultural backgrounds. Share any knowledge across the organization through a lunch and learn, a Tettra, or even through a brief note in Slack.
Business Development
·
Multiple locations
·
Fully Remote
Digital Marketing Business Onboarding Specialist
Loading application form